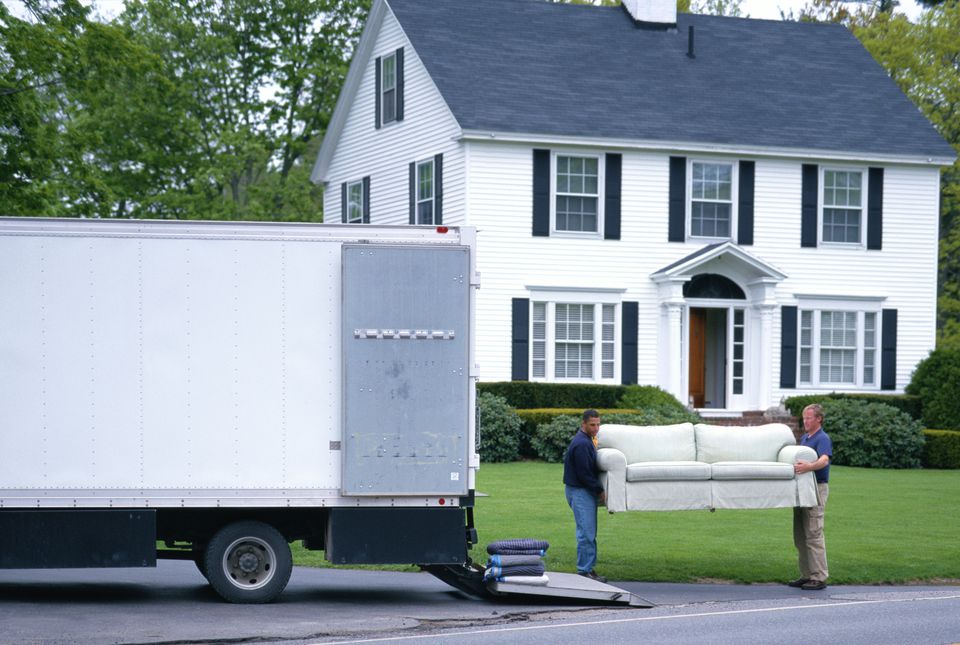 If you've hired movers for your upcoming move, you probably want to know whether you should tip the movers, and if so, how much to tip. Good movers should always be rewarded for their services and if you keep the following suggestions in mind, you'll be sure to find the right answer for your particular move.
When to Tip a Mover
Tipping should always be based on receiving good service from your movers. If you feel you aren't receiving good service, don't feel compelled to tip. Tipping should be reserved for movers who do their job well. If a mover goes out of their way to accommodate you, then tip accordingly.
But also remember that the people doing the actual moving – the physical lifting – are the ones who receive the tip, not the moving company. So if the company itself was difficult to work with and you weren't happy with the service you received, but the actual movers were good, make sure you tip and tip them directly.  In other words, always separate the moving company from the actual workers.
How Much to Tip
The amount you tip will depend on how long the movers take, how difficult the move was – were there stairs or did they have to move awkward pieces that took time to move? The rule of thumb is to tip 5-10% of the total cost which is then divided between the movers. For example, if you're moving the contents of a three-bedroom house a long distance with a total move cost of $2300 you should give each set of movers $115 dollars to split between the number of people helping you move.
If you're dealing with more than one mover, give the total tip in cash to the head mover and he or she will split between the rest.
If you received amazing service with the movers going beyond what was expected, tips can reach up to 10%. But the movers need to be really good, really helpful and do something outside of their normal duties, such as helping with last minute packing and moving, taking the time to carefully wrap fragile item or help you find a missing cat. That's definitely the sign of a really good and caring mover.
When Not to Tip
One thing to keep in mind when tipping, movers should be on time (unless they provide a good reason), treat your things with respect and be organized. They should also follow your requests and answer any questions that you have about the move, and if something is missing, they need to provide a way for you to follow up to retrieve the lost item. They should also take ownership over anything that they break and should help you through the insurance coverage. Really, nothing should be broken or damaged when it arrives at your new house, but accidents do happen and it's how the movers deal with it that will determine if you tip or not.
If you have a bad experience with a mover, then don't feel the need to tip or provide anything extra.
Provide Refreshments & Food
Whether you end up tipping or not, you should always provide cold drinks, coffee or whatever is suitable to the weather and time of day. Also provide food if the move takes a while and extends over lunch and/or dinner: pizza, sandwiches, something quick and easy to eat that doesn't require a lot of fuss. You can serve anything from fried chicken to sushi depending on what the movers like. If you're not moving over the lunch hour, you can always have snacks on hand such as chips, apples or cookies.
Water should always be available, so make sure you have paper/recyclable cups on hand for the movers to use.