The 7 Best Ironing Boards to Buy in 2018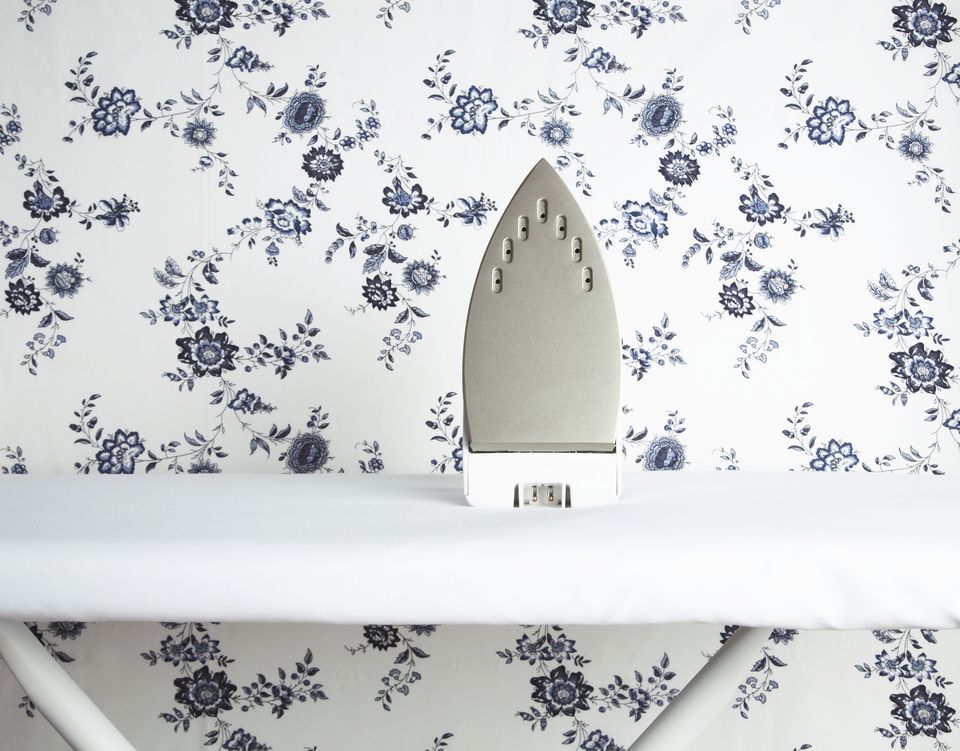 While having the best iron is half the battle to getting a perfectly ironed shirt — if you don't have the right ironing board you are making this often dreaded chore even harder and more time consuming.  A good ironing board fits your space, unfolds and close efficiently and can be stored in a place that is convenient to you.
If you're wrestling to get the board open often or tend to iron on your floor with a towel (gasp!) you're probably putting off this chore and walking around with wrinkly clothes. So, we're here to help you get the best new ironing board for all of your needs, whether that means you do it on the daily or weekly, these are the perfect options for you.

Best Overall: Homz T-Leg Steel Top Ironing Board

Buy on Amazon

Buy on Home Depot

Usually you will want a roomy ironing board, something that will fit even your wackiest shaped clothing. The Homz T-Leg Steel Top Ironing Board is a great basic option that features superior support.

This model can be purchased with a cover that comes in four different colors and designs: butterfly floral, fresh green, grey pattern or sky blue. The cover is made with a built-in foam pad. The eel top features a perforated design, optimal for an improved steam flow throughout the board.

The non-skid feet are great for use on both carpet and hard floors without ruining either. You can also easily adjust the height on this model.

Best Tabletop: Honey-Can-Do Collapsible Tabletop Ironing Board

A table top ironing board is the perfect addition to small homes and apartments, or minimalist homes who want to tuck away the ironing board after each use. Even being a small product, this little ironing board packs a punch with an iron rest for in between uses.

This model also folds down flat so you can store it virtually anywhere. The retractable iron rest will prevent any accidental scorching. You can easily rest this on your coffee table, the floor, or even on top of your washer or dryer. The Honey-Can-Do Collapsible Tabletop Ironing Board will let you get your ironing done almost anywhere.

Best for Small Homes: Household Essentials Over the Door Small Ironing Board

If space is your number one concern, then the last thing you want to do is buy yet another item that takes up room in your home. If you find yourself constantly ironing or steaming your clothes, then you can't really go without an ironing board. Household Essentials' Over the Door Small Ironing Board is a great solution for those looking to save space without sacrificing their essentials.

It's a small, compact ironing board made to save space when needed. You can easily stick this in your laundry room, bathroom or bedroom for the best access. There's no major installation required either. It has a hook that you simply hand over your door, and the ironing board stays put.

The model also has support feet to prevent it from moving around when in use. There is also a built-in iron holder at the top to keep everything you need in one place.

Best Budget: Whitmor Tabletop Ironing Board

Buy on Amazon

Buy on Walmart

Buy on Jet

Looking for a cheap yet quality option? You can still get some bang for your buck. Luckily ironing boards aren't really too expensive in the first place. But our budget option is still a sturdy option for heavy users. Just because you have a lot of ironing and steaming to do, doesn't mean you have to invest in some big metal contraption.

The Whitmor Tabletop Ironing Board is small, yet strong enough for heavy duty laundry needs. This model is made with a steel base for a dependable design that you can use on any table. The steel mesh top is optimal for steam to comfortably move throughout the ironing board during use.

Plus, when you're done you can just hang this ironing board in your closet with your clothes. It stays out of sight and out of mind.

Best Ironing Board Alternative: Houseables Ironing Blanket

If you cringe at the idea of having to buy an ironing board and storing it, then don't worry. You don't have to bite the bullet just yet. The Houseables' Ironing Blanket is the perfect alternative to your standard ironing board. You can virtually lay this blanket out on hand hard surface and sufficiently iron and steam your clothes.

This handy blanket lets you transform virtually any flat surface into an ironing board without damaging it. You can easily use it on your floors, or even on top of your dryer and washer to make your laundry room the ultimate work station without any distractions.

Since it is a lightweight blanket, you can take it with you on long trips and family visits without a hassle. It can be rolled up to fit right in with the rest of your clothes. If you aren't satisfied, Houseables offers you a 90-day money back guarantee.

Best Wall Mounted Ironing Board: Bryant Wall Mount Ironing Station

Bryant's Wall Mount Ironing Station is a great addition to your laundry room. On the outside it looks like a stylish mirror, but it is quite a powerful little work station in disguise.

The ironing board easily folds out of the wall mount, and you have three useful shelves inside to store your iron, water, starch, a sewing kit, and more. There are also two hooks conveniently placed on the back of the mirror to hang items that you've already ironed, or what you plan on starting on next.

Best Ironing Board Station: Fold Down and Roll Away Bamboo Ironing Center

If you aren't at all moved by a standard collapsible ironing board, or don't want to commit to a wall mounted unit, then a stylish ironing center may just be the right fit for you and your aesthetic. You can easily place this ironing board wherever it is convenient for the look and feel of your home.

The ironing board folds down on each side to look like a regular trendy corner cart so you won't mind if this sits out in your laundry room. The Fold Down and Roll Away Bamboo Ironing Center features two large bamboo baskets, and two small ones. You store anything in the center from your iron to towels. The second you need it, just roll it to and open area and flip up the ends to reveal a full-sized ironing board.