13 Iridescent Finds to Decorate Your Home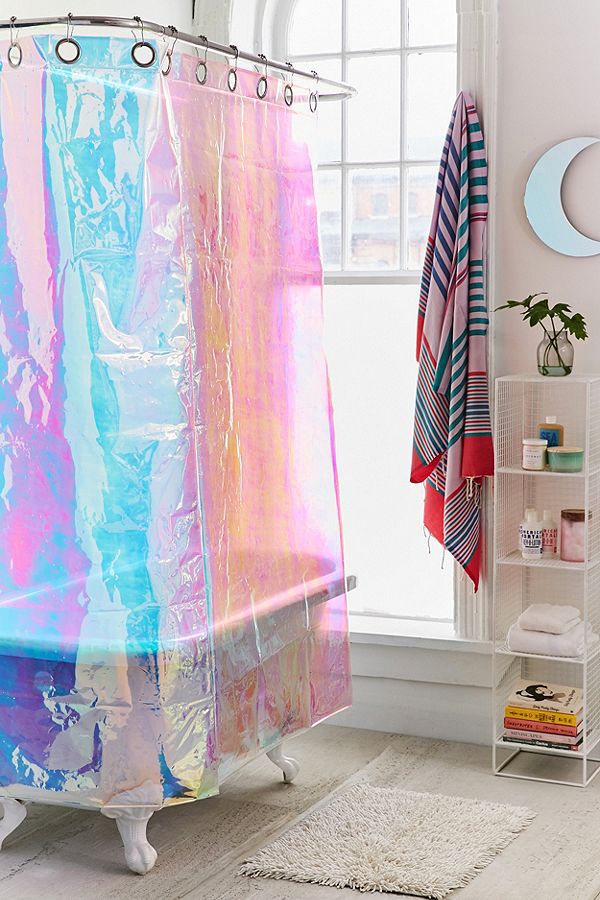 It's a big crazy world out there and if you're anything like us, then you're doing all you can to make your home an inviting retreat from the chaos outside. Fortunately for interior enthusiasts everywhere, there's a new trend in the 2018 interior design scene that's infusing homes far and wide with joy-inducing, happy-making vibes. That trend? Iridescent accents.
That's right, rainbow-y, shimmery goodness is filling all kinds of homes with good cheer this season. And, as you'll discover below, the iridescent trend is one that can be used to elevate virtually any aesthetic. From clocks to pillows to mirrors, these shimmering pieces are sure to make your home a whole lot happier in the new year.
Nova Iridescent Mirror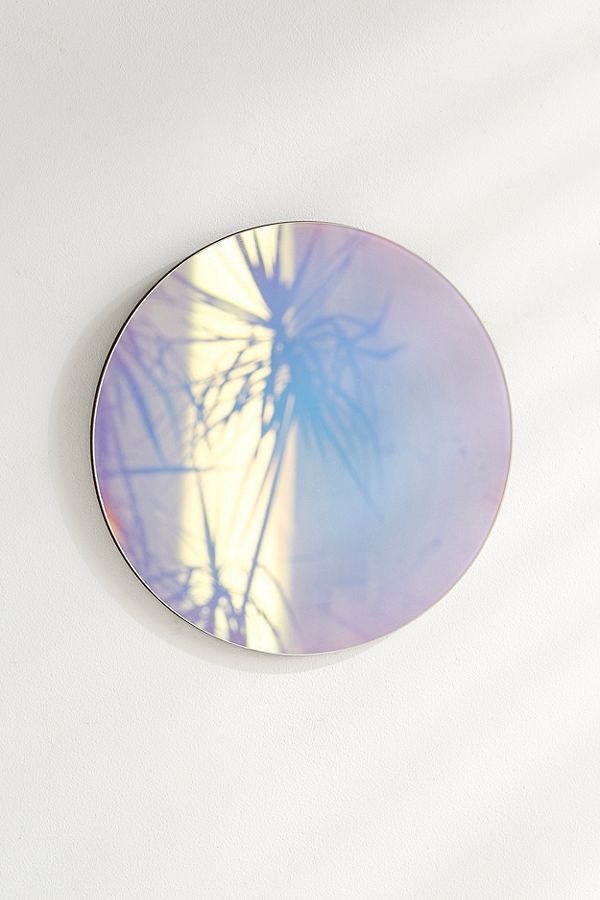 Sure, regular mirrors are great, but iridescent mirrors are better. Add this to any space that could use a subtle splash of functional flair.
Nova Iridescent Mirror, $49, Urban Outfitters
Iridescent Pencil Cup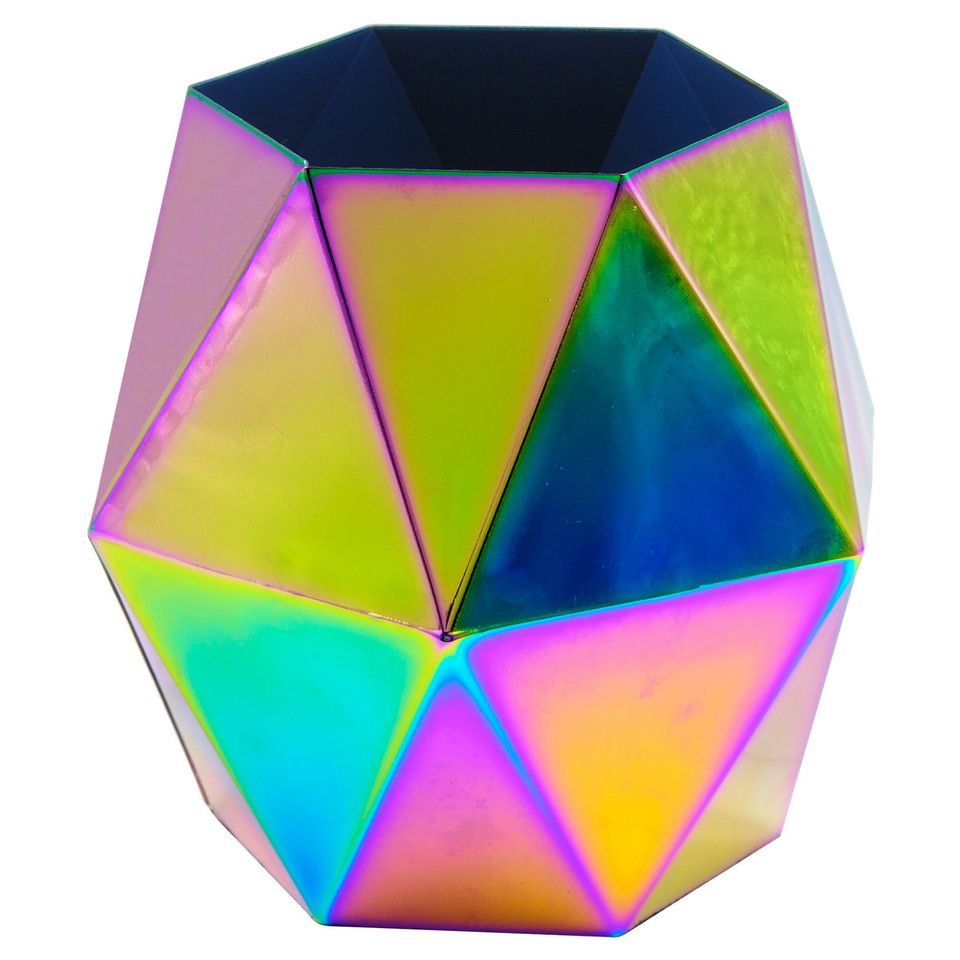 No space calls for the energetic vibes of this trend quite like a home office. Organize your desk while infusing your space with more energy with this sweet pencil cup.
Iridescent Pencil Cup, $8.99, Target
Prism Light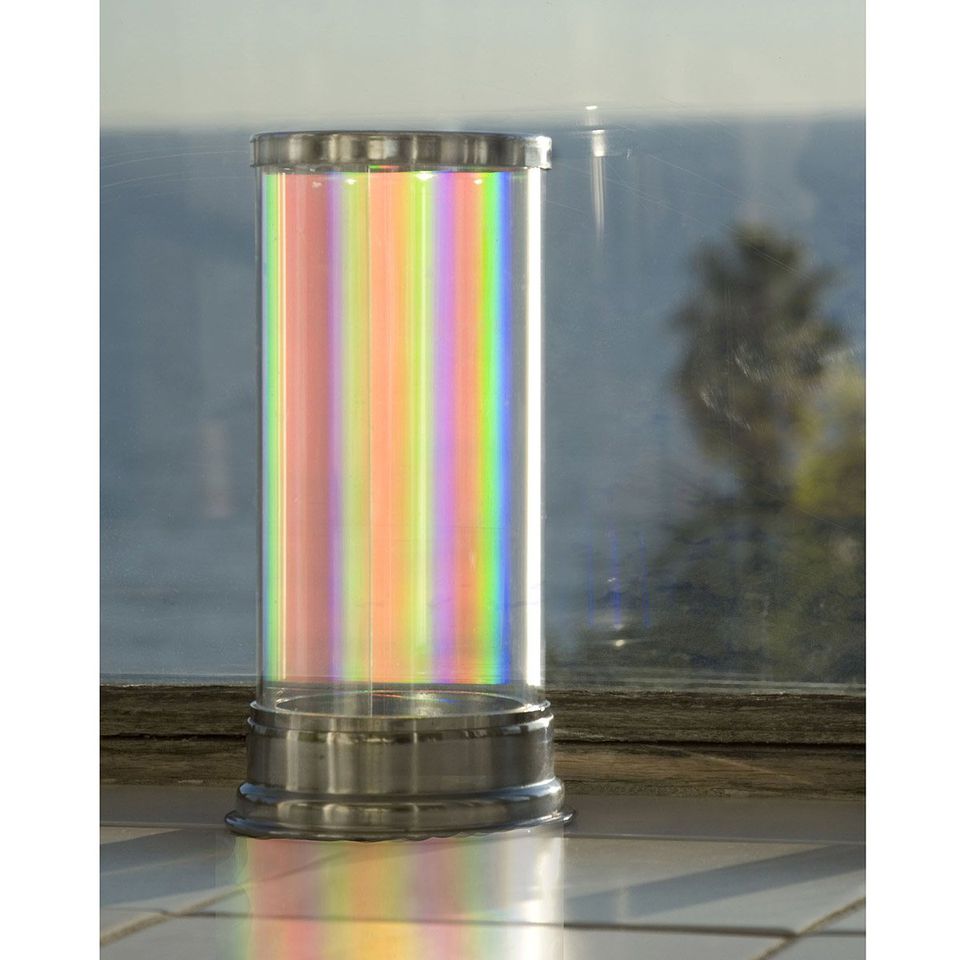 As unique as it is subtle, this prism light is a great addition to any room. Let it live anywhere that calls for a little extra life and movement.
Prism Light, $30, Uncommon Goods
Iridescent Shower Curtain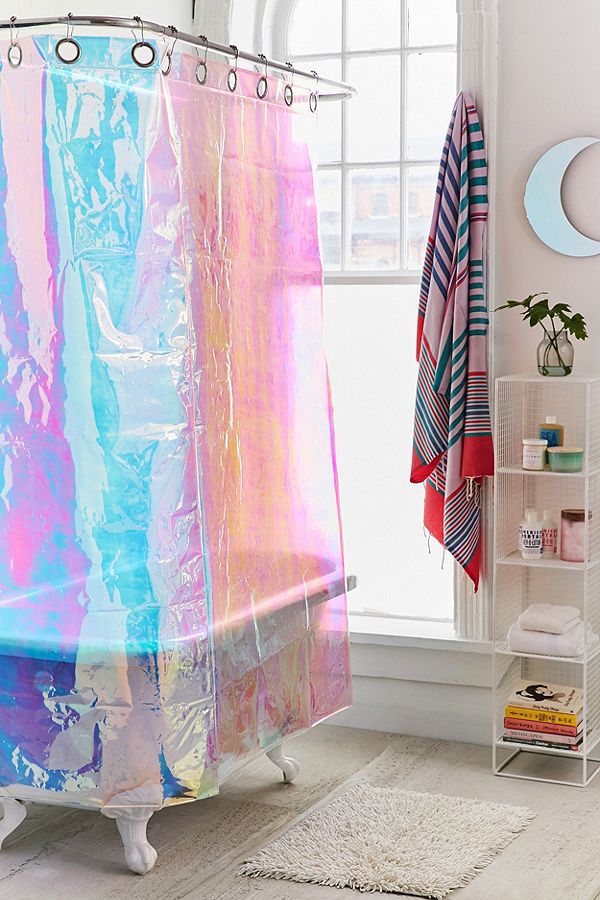 Mornings are hard, but they don't have to be that hard. This magical shower curtain is sure to make even the hardest mornings just a little bit easier.
Iridescent Shower Curtain, $99, Urban Outfitters
Iridescent Dessert Plates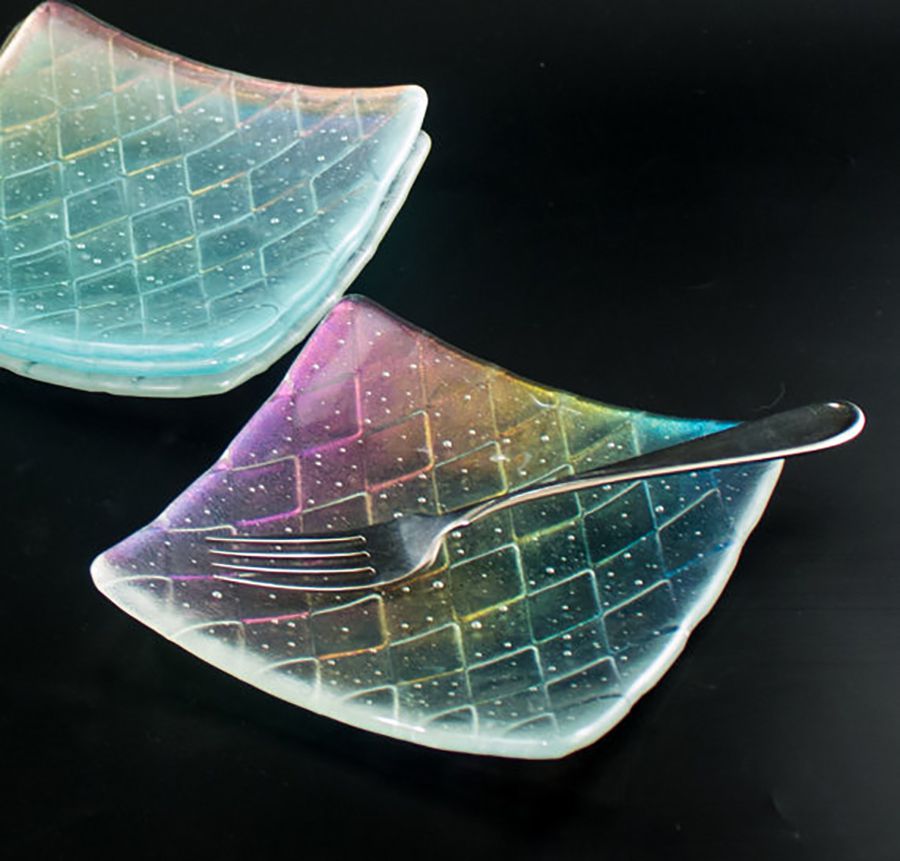 How stunning are these dessert plates? Whether you use 'em for dessert or everyday dining, they'll bring a pop of fun to any meal.
Iridescent Dessert Plates, $89, Nostalgia 'n More
Oil Pillar Candle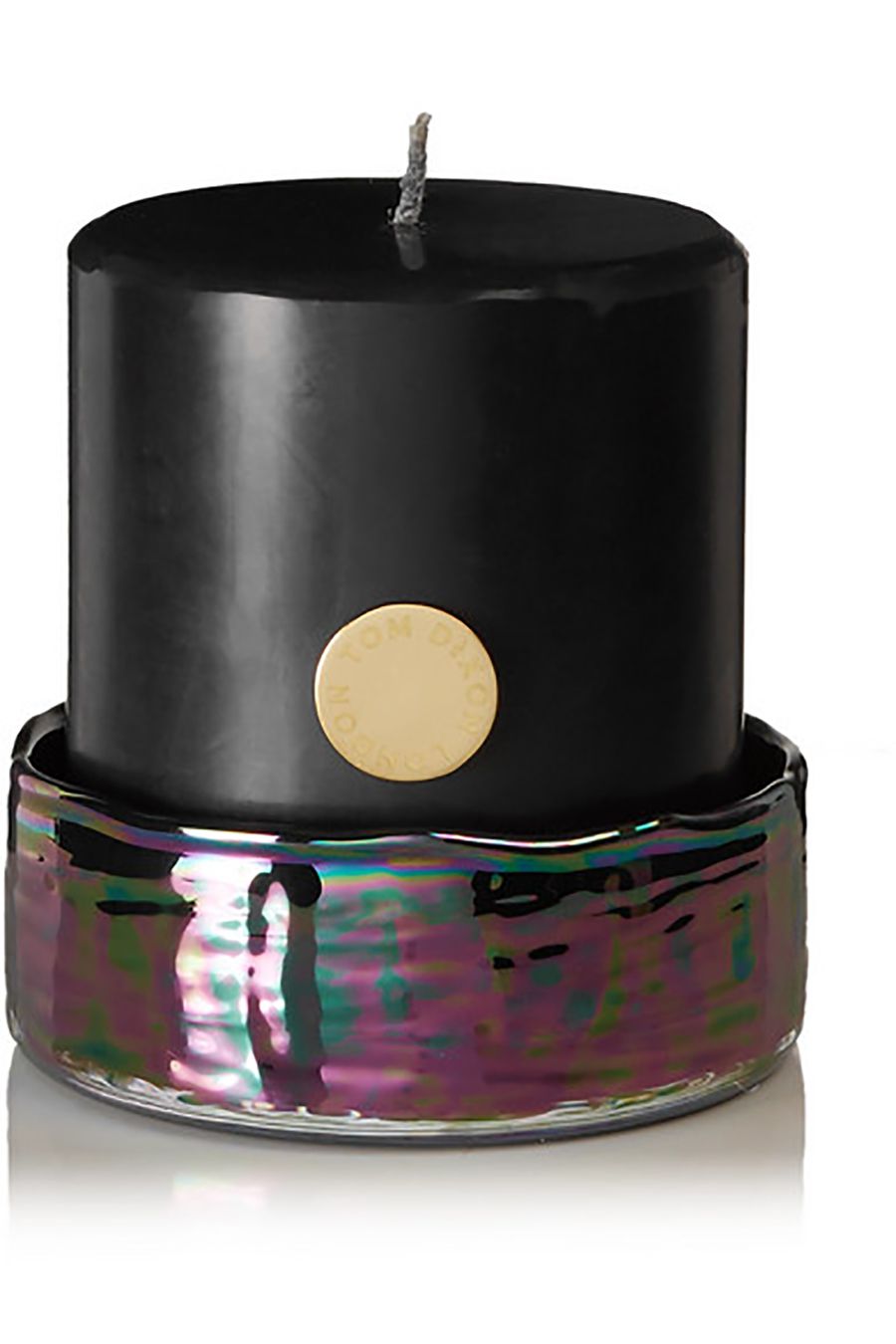 If you're looking for a more subtle way to play with this trend, then bring this candle into your life. Equal parts chic and striking, it'll make any design a touch more dynamic.
Tom Dixon Oil Pillar Candle, $110, Net-a-Porter
Iridescent Mod Block Frame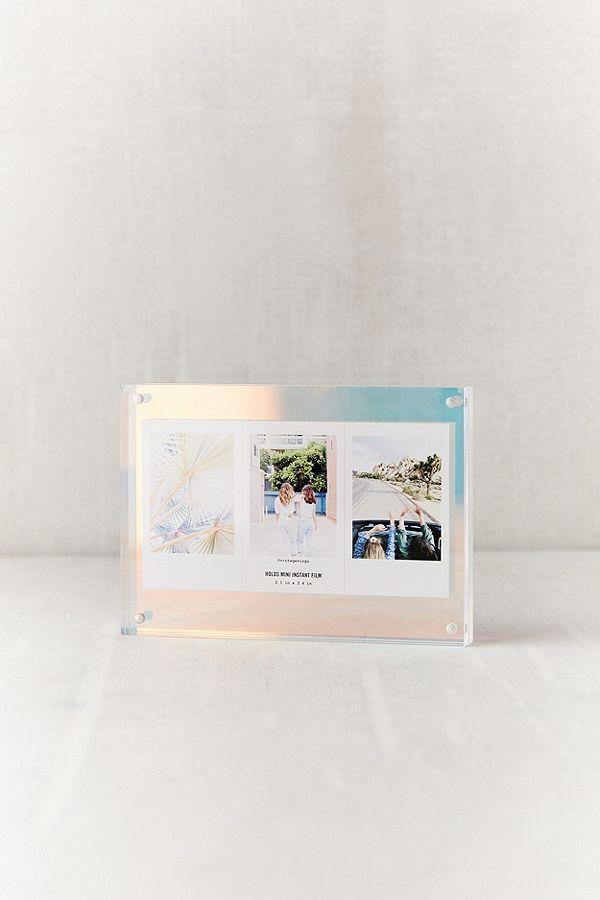 This is another subtle decor piece that'll bring all the benefits of this trend without encroaching on your overall aesthetic. Plus, it'll give your most cherished people and places the proper presentation they deserve.
Iridescent Mod Block Frame, $24, Urban Outfitters
Materialism Oil Vase

Amara

Give your fresh flowers a beautiful home with this stunner. It's versatile enough to work pretty much anywhere from the coffee table to your bedside table, and it will slide seamlessly into any aesthetic.

Tom Dixon Materialism Oil Vase, $420, Amara

Opaline Furniture Knobs

Anthropologie

Updating your hardware takes almost no time but it makes a big difference with respect to your furniture's overall appearance. And that update will be elevated even further if it's done using ultra-special shimmery pieces like these.

Opaline Knob, $10+, Anthropologie

Oil Slick Stemless Wine Glass

Urban Outfitters

You can use an ordinary wine glass or you can opt for one featuring cheerful rainbow hues like this. We think the choice is pretty clear.

Oil Slick Stemless Wine Glass, $12, Urban Outfitters

Beta Flatware Set

CB2

Never have a boring meal again with this set of playful flatware in your drawer. They might even make putting the dishes away a tad more enjoyable.

12-Piece Beta Flatware Set, $99.95. CB2

Iridescent Throw Pillow

Fashion Meme

Throw pillows are great for trend adoption because they can easily be switched and swapped if/when you change your mind. Put this iridescent gem on your couch for an eye-catching update.

Iridescent Throw Pillow, $24+, Fashion Meme

Iridescent Wall Clock

Society6

Everyone deserves to have a joyful little wall clock like this one. Whether you add it to your home office, bedroom, or living room, this iridescent gem will instantly infuse any design that it's in with plenty of feel-good vibes.

Iridescent Wal