29 Ways to Add Retro Style to Every Room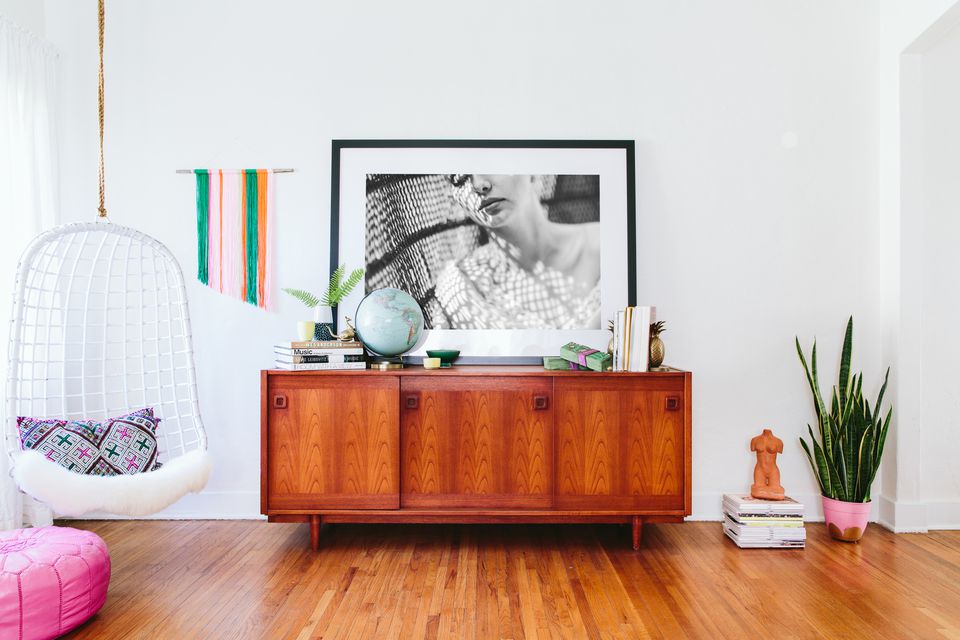 Take a peek at the most liked interiors on Instagram, and you will spot several pieces of retro décor. That is because classic items like teak consoles, vintage globes, and hanging chairs add charm and character to modern spaces. In fact, incorporating a mix of decorative styles from different eras is one of the tricks of the trade for professional designers.
But that does not mean one must spend a stack of cash to infuse a space with retro style. Decorating with reproductions, hand-me-downs, or a few vintage finds from a local flea market will give a room some stylish oomph without bankrupting your budget. To help you get the gist, below are our favorite retro decorating ideas.

Midcentury Modern Daybed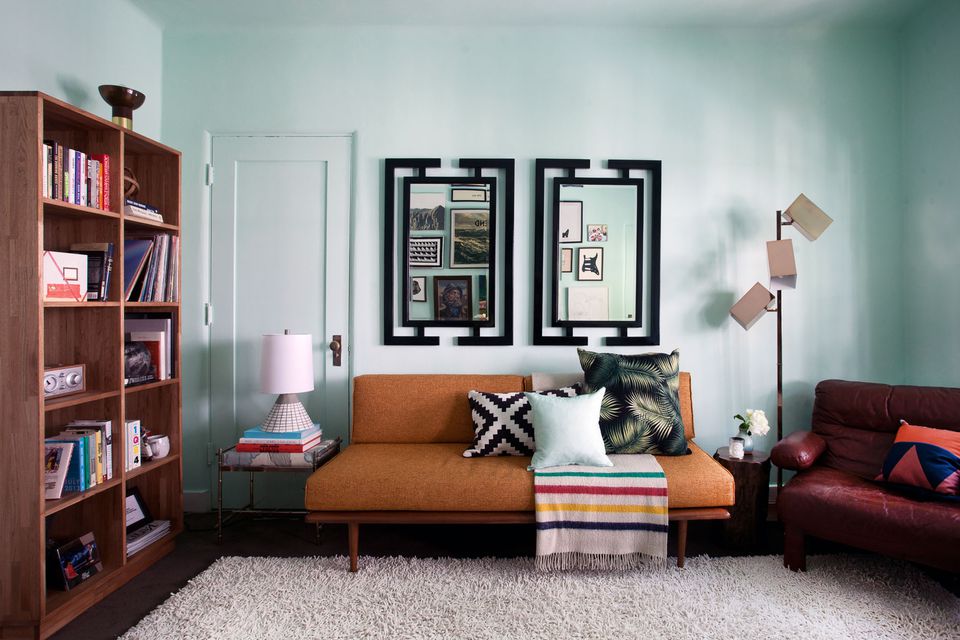 A midcentury daybed reupholstered in orange tweed fabric anchors this tiny living room seen on Homepolish. A retro striped camping blanket adds to the sofa's charming appeal. On the right is a burgundy leather armchair from the 1970s.​
Tips for Creating a Retro Entryway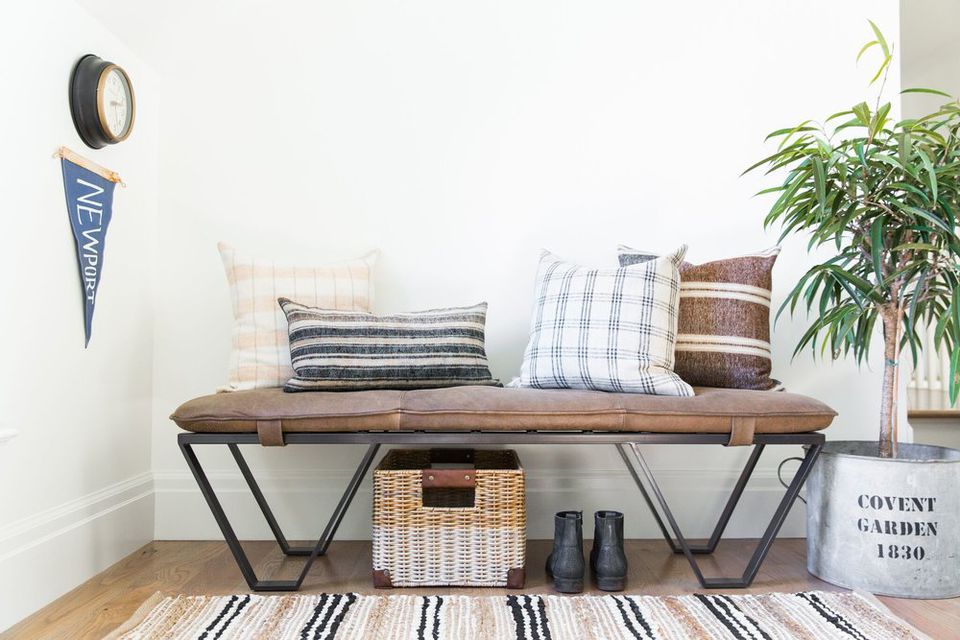 Several entryway essentials make this tiny foyer by the designers at Studio McGee so appealing. The iron and leather bench is an industrial charmer. Both the analog clock and sports pendant are vintage reproductions with a distinct yesteryear vibe. The wicker basket is a midcentury-inspired accent that doubles as storage.
Create a Retro Feature Wall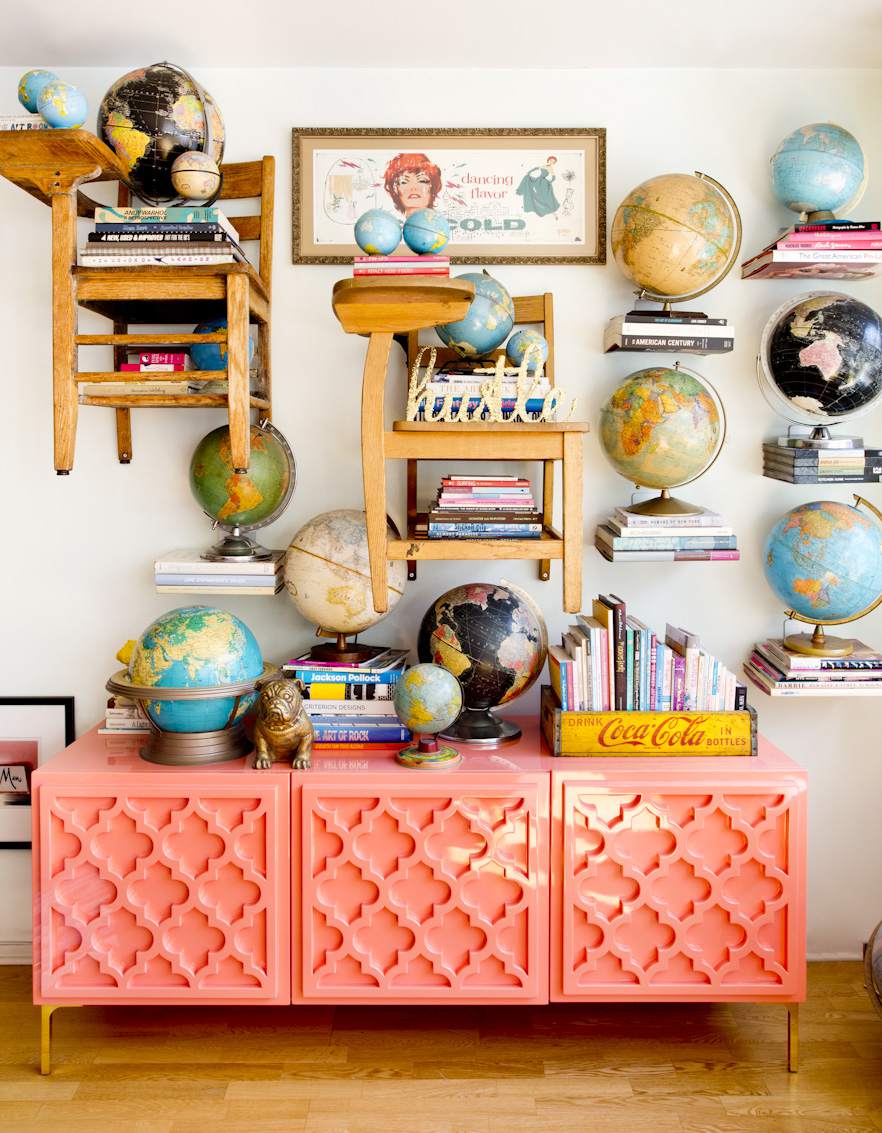 Interior stylist, Rikki Snyder transformed a boring wall into a retro feature thanks to a quirky collection of vintage globes and old school desks.
Apartment Inspired by Midcentury Modern Design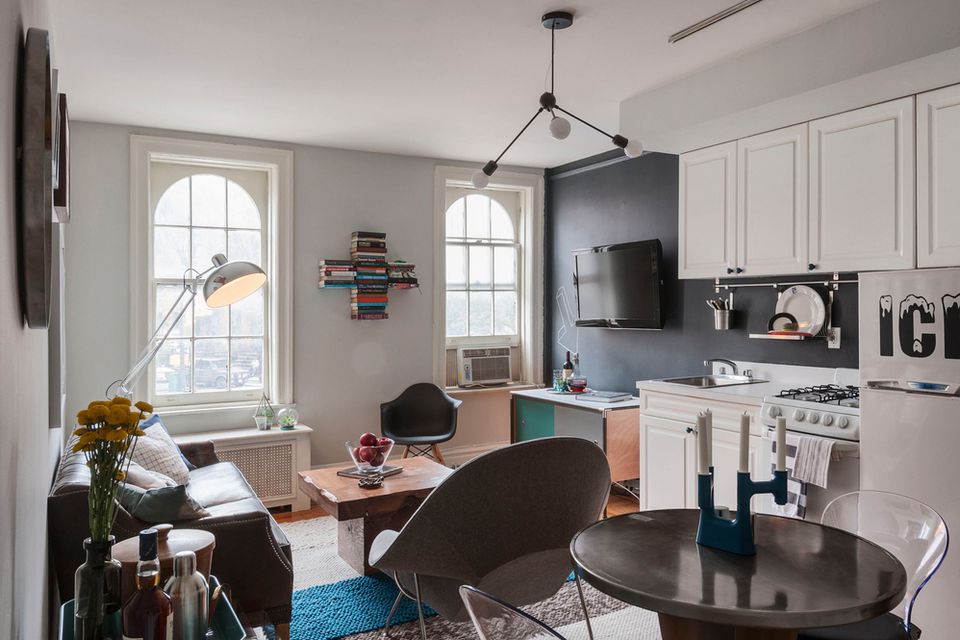 Midcentury modern design inspired this New York City bachelor pad by Labl Studio. The apartment also features a few industrial elements.
The classic Chesterfield love seat gives the space an elegant twist. The modernist inspired console under the TV lends a Mad Men vibe. The retro "ice" sticker on the fridge brings a touch of whimsy. The Cord Pendant by Brendan Ravenhill on the ceiling and the Atlas Floor Lamp by Adesso are both excellent examples of industrial-inspired lighting.
Vintage Home Office Furniture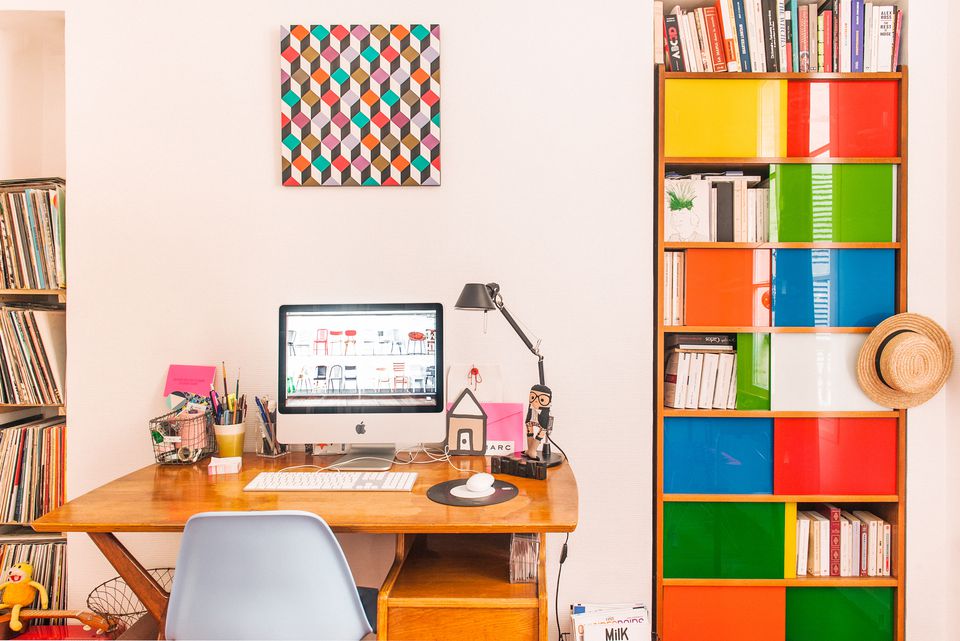 Vintage furniture is ideal for tiny spaces because homes used to be much smaller.​ In this 530 square foot Paris apartment by Marion Alberge, an old wood desk and a vintage bookcase are both retro pieces that make the most of modest floor space.
Black and White Floor Tiles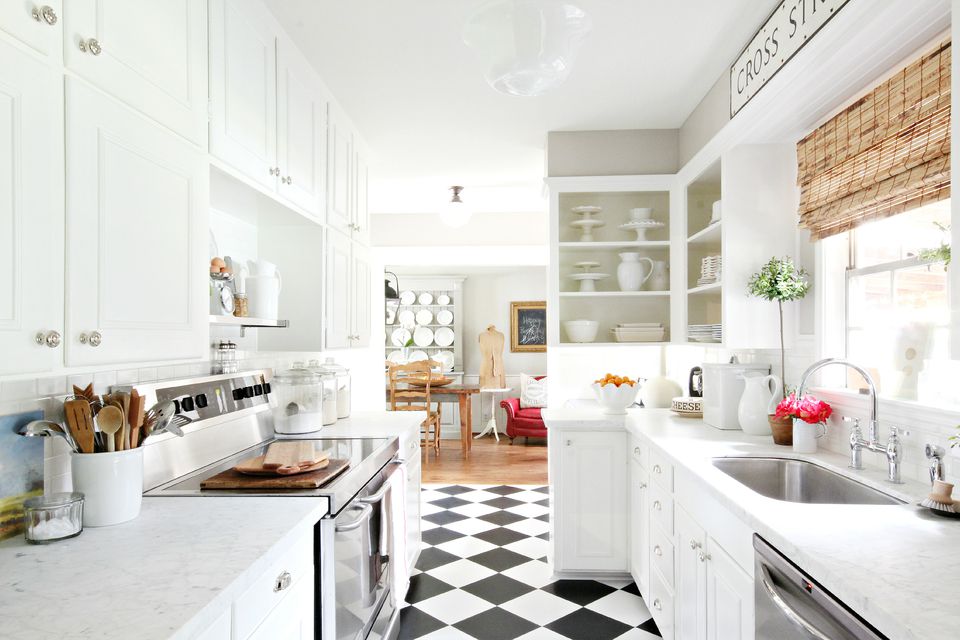 A kitchen stuck in the 1970s gets a refresh by Holly Mathis Interiors. The result is a bright, white space brimming with enduring style. The checkered, black and white floor, which is reminiscent of vintage diners, gives the kitchen a pinch of retro flavor.
Consider a Gossip Bench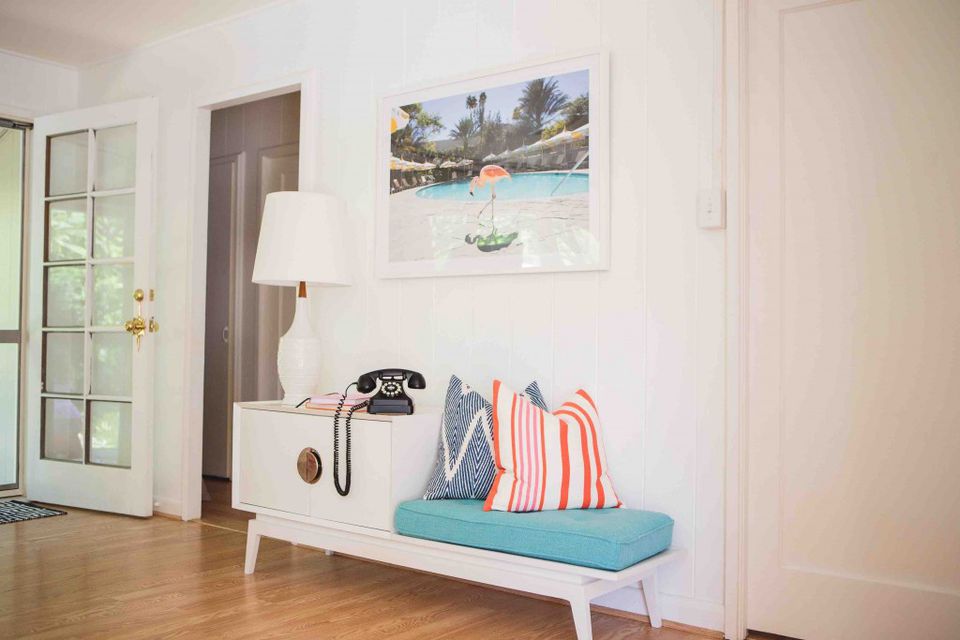 Nothing adds retro glamour to a space like a gossip bench. It was a nice to have when telephones were stationary objects. The one in this entryway by Havenly is a new piece of furniture by Jonathan Adler.
Retro Record Player
This minty fresh living room by Dream Green DIY has many retro accents, but two things, in particular, grabbed our attention. Anchoring the space is a teak console. On top is a cute record player by Crosley.