10 Incredible Before and After Living Room Makeovers
Before: Too Big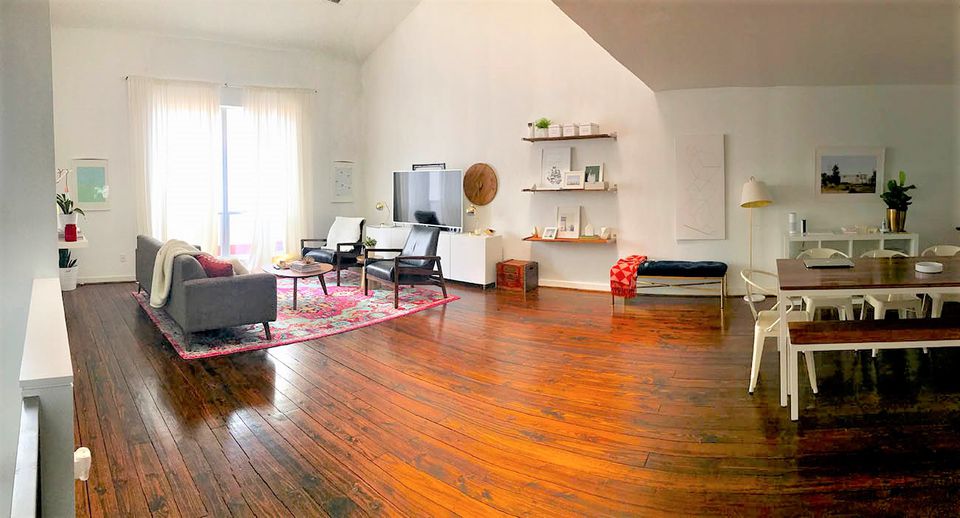 ​"Too much space" is a complaint you rarely hear when it comes to home design and remodeling. But for Ashley Rose of the popular home blog Sugar & Cloth, her living room's large expanses of hardwood flooring and sky-high ceilings both presented big design challenges.
After: Crisp and Organized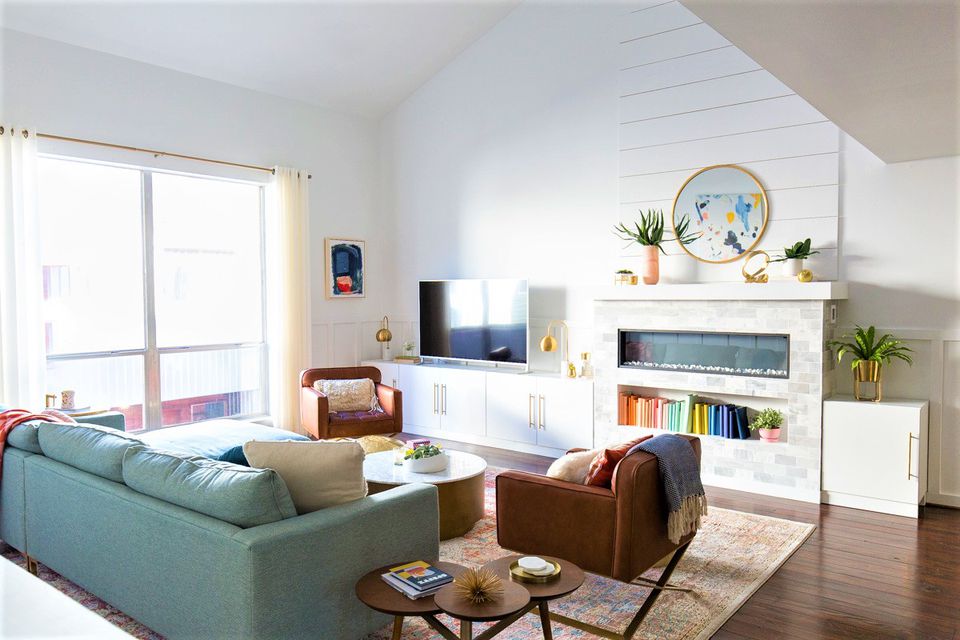 The star of this living room makeover is the ventless fireplace, providing a visual anchor to prevent the eye from wandering upward and away. Books in the fireplace's built-in shelf are fitted with bright solid color ​dust jackets, encouraging the eye to focus on the fireplace area. While the previous Danish style mid-century modern chairs and sofa were fine pieces, the new sectional and heavy leather chairs are more solid, cozy, and substantial.
Living Room Makeover from Sugar & Cloth
Before: Cramped
Living room makeovers can often be simple affairs. But for Vintage Revivals' Mandi, her mother-in-law's living room clearly needed more than a coat of paint. This would be a major makeover, beginning with the removal of an interior wall.
After: Big Changes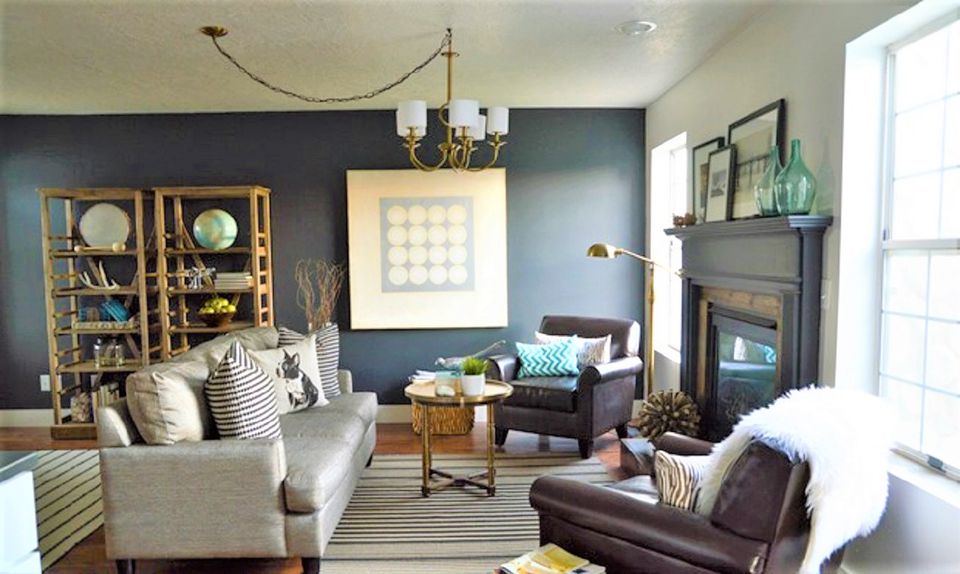 To add space, this living makeover began with the removal of a wall separating the living room from the kitchen. Right on the heels of the wall removal came the installation of engineered wood flooring, a dimensionally stable product consisting of a thin veneer of real hardwood fused to a plywood base. The dark wall color is Sherwin-Williams' Iron Ore.
Alicia's Living Room Makeover from Vintage Revivals
Before: Empty and Green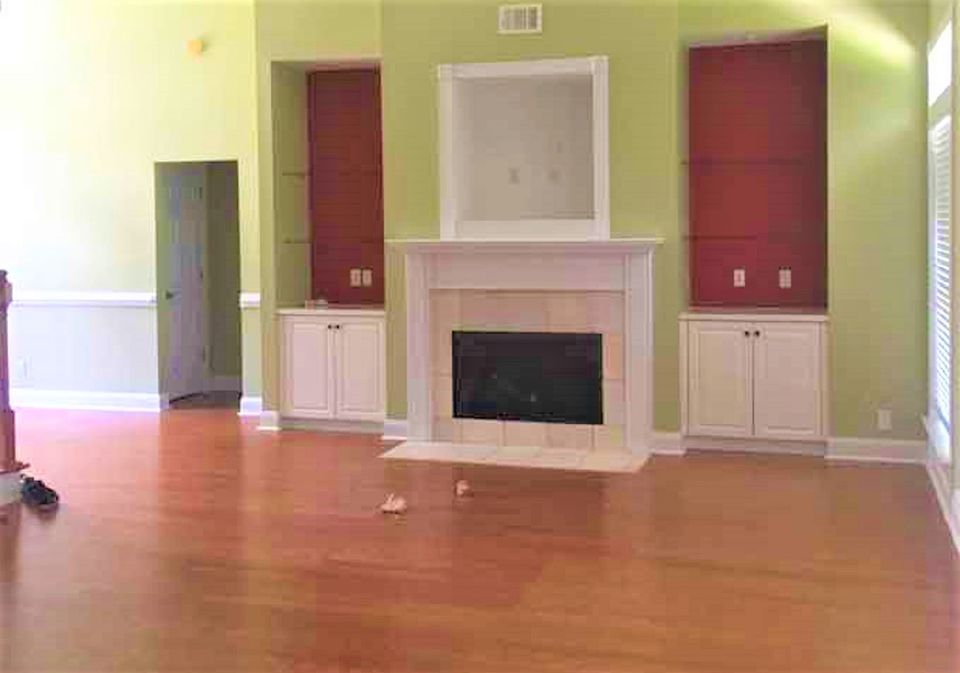 What do you do with a living room that is severely out of date? Melissa, from the blog The Happier Homemaker, was confronted with a living room with "pretty dated" paint colors. Most tellingly, though, the room sported a nook over the fireplace worthy of a decades-old 27-inch cathode ray TV. To make this room habitable, she would have to make major changes.
After: Cheerful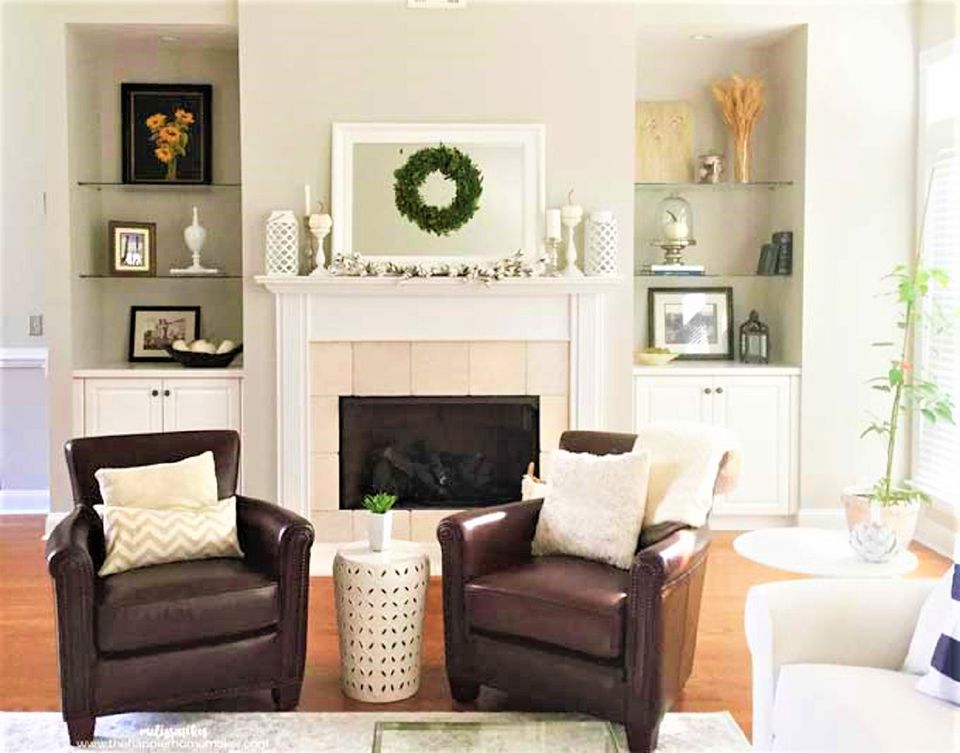 Capitalizing on the home's great bones, Melissa kept the basic structure of the living room with its parallel side nooks. But she erased the "hated" TV nook over the fireplace by installing a piece of drywall and framing it with trim. For a classic look, she brought in Pottery Barn leather armchairs and a slipcovered Ethan Allen sofa. A triad of close-in-shade gray paint colors from Sherwin-Williams (Agreeable Gray, Chelsea Gray, and Dorian Gray) finish off the living room's…MORE
Before: Tired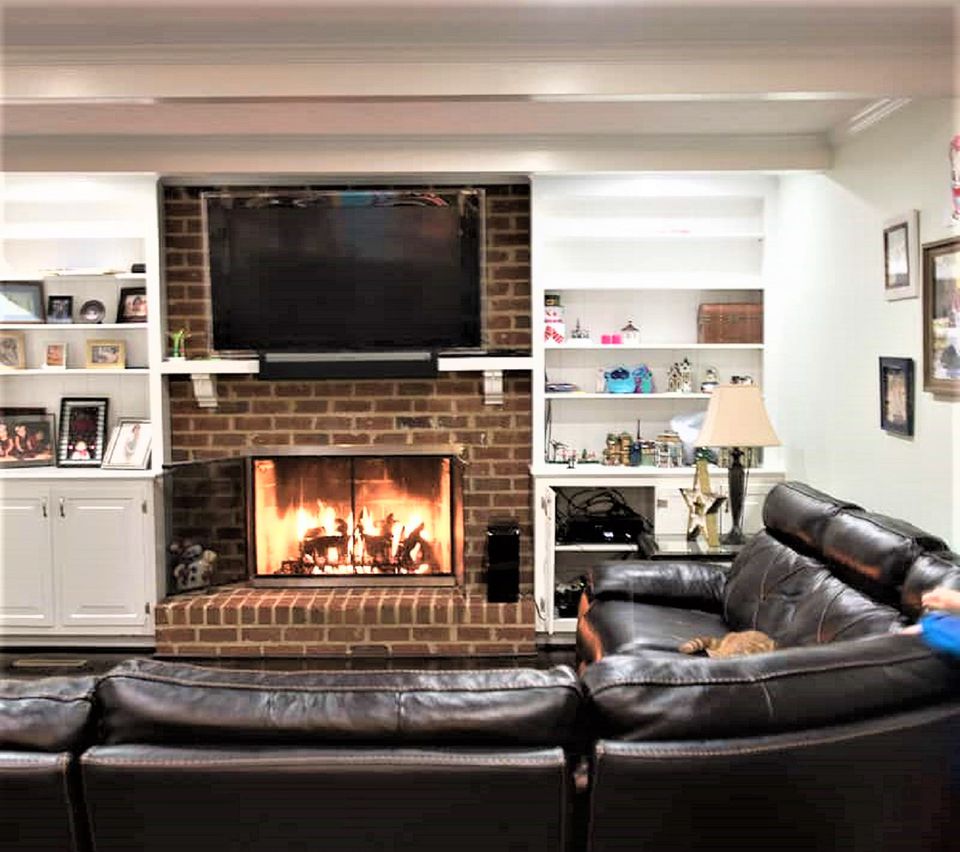 Living rooms are made for living, and this one had no problem there. It was cozy, comfy, and familiar. But as designer Aniko of the blog Place of My Taste says, the room lacked "love and personality." How to fix this, especially when Aniko's clients didn't want to switch out their big, cushy leather furniture? Aniko had a few ideas.
After: Inspired
Neutral paint colors plus gorgeous exposed wood ceiling beams form the cornerstone of this living room's amazing design do-over. Blue is the secondary color; it adds flavor to the neutral field color and plays well with the light-brown wood grain of the beams.
 Neutral Living Room Makeover from Place of My Taste
Before: Home Office